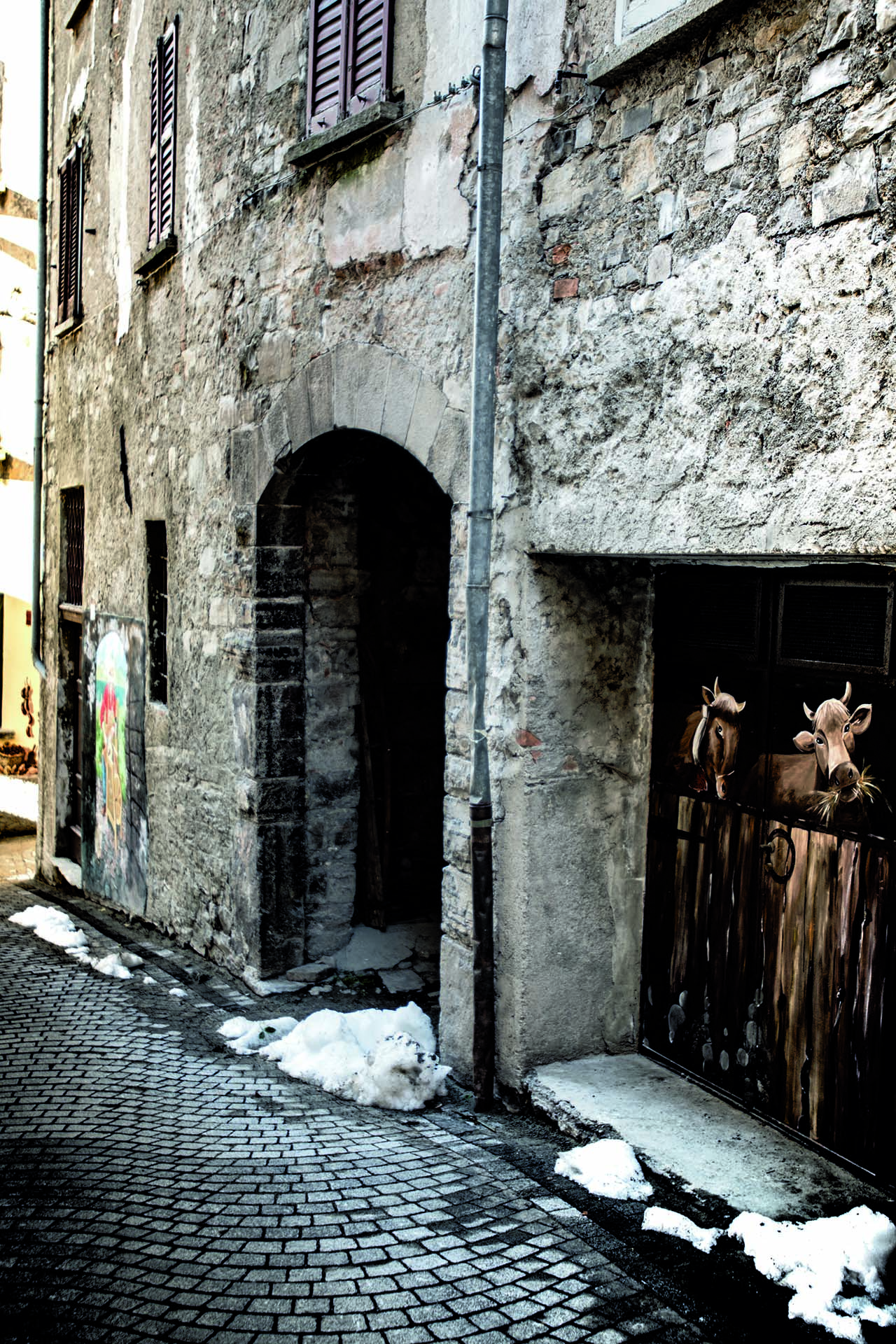 "Bovines in stable" by Maria Teresa Brambilla and Vilma Zinetti
Maria Teresa Brambilla
Mariateresa Brambilla was born in Como and first approached art using her knowledge of the world of textile design.
From 2000 onwards, she has been participating in craft and hobby fairs, where she presents her wooden creations and colorful paintings.
Vilma Zinetti
Vilma Zinetti has always lived in Claino. She first started working for an advertising and graphic company and it was there that she discovered her talent for pictorial art.
She then attended a painting course and started painting for fun. She successfully exhibits her works in Menaggio and her paintings are highly appreciated by foreign audiences.